Wellness With A Squeeze
We strive to make food that tastes amazing, yet promotes wellness and a healthy lifestyle. Tastelli is not a meal replacement nor a diet supplement. Tastelli Konjac Jelly is a snack in the morning, at night, in between meals, or whenever you want. Everyone should indulge in snacks throughout the day, but there is no reason why snacks can't be good for you. Tastelli Konjac Jelly is made with sugar-free, low calorie, plant-based, and better-for-you ingredients so that you can feel good when you treat yourself to a snack.
How It Began
We are three grad school friends (Jet, James, and JK) who struggled to find healthy and affordable snacks, especially while spending more time at home during the COVID-19 pandemic. Konjac jelly pouches were snacks that we were familiar with, but they were only available in a few Asian supermarkets and oftentimes left a very artificial aftertaste. We wanted to create a version that was more nutritious and tastier to the average American. We wanted to make people feel good, not guilty, about indulging in their sugary snack cravings.
After testing out several formulas of konjac jelly and soliciting the opinions of our friends and family, we finally had a winning product. Everyone told us it reminded them of a very tasty konjac jelly, and the name, Tastelli, was created!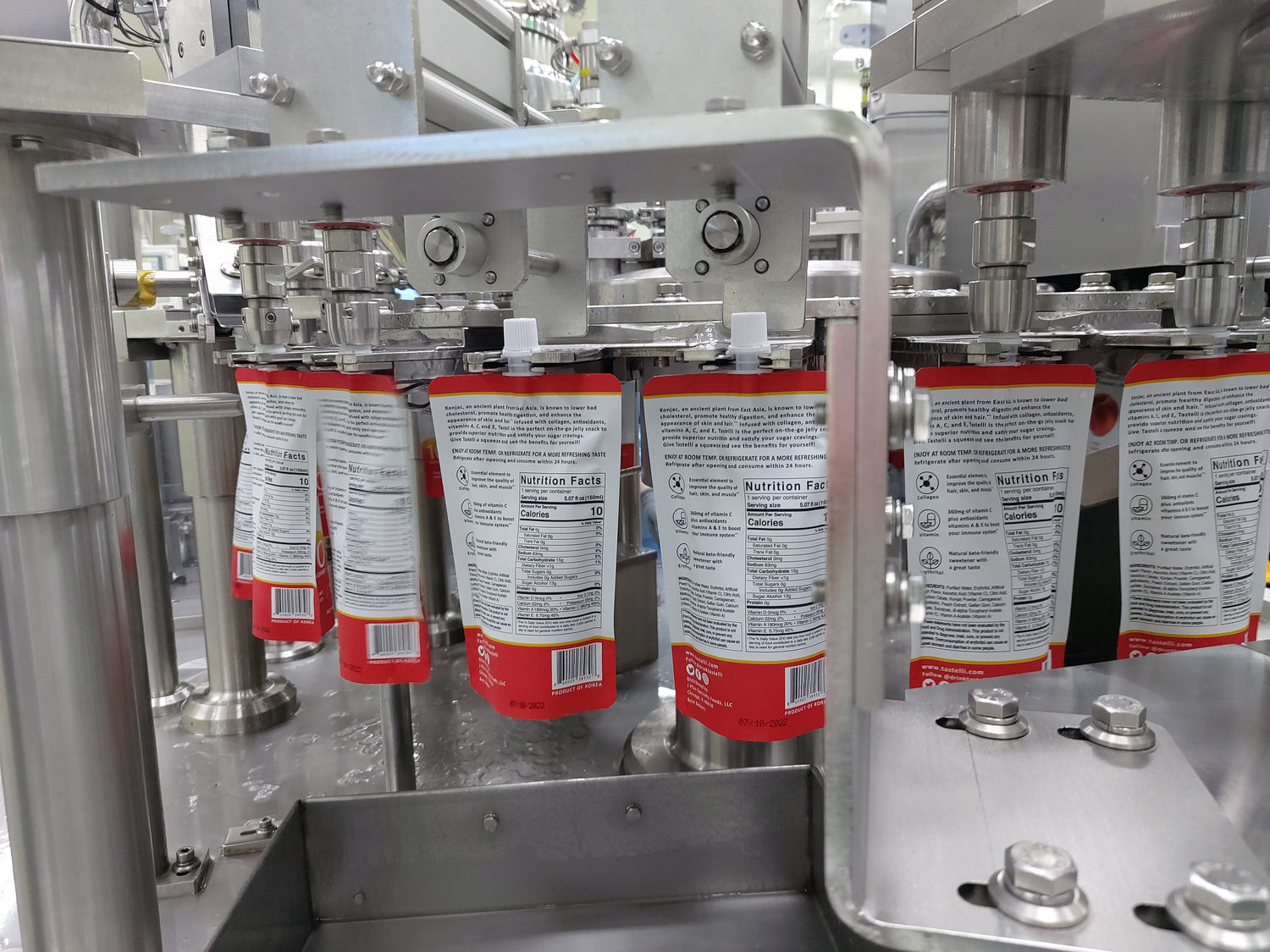 Made in Korea
Tastelli konjac jelly is made in South Korea where lots of konjac jelly is made.